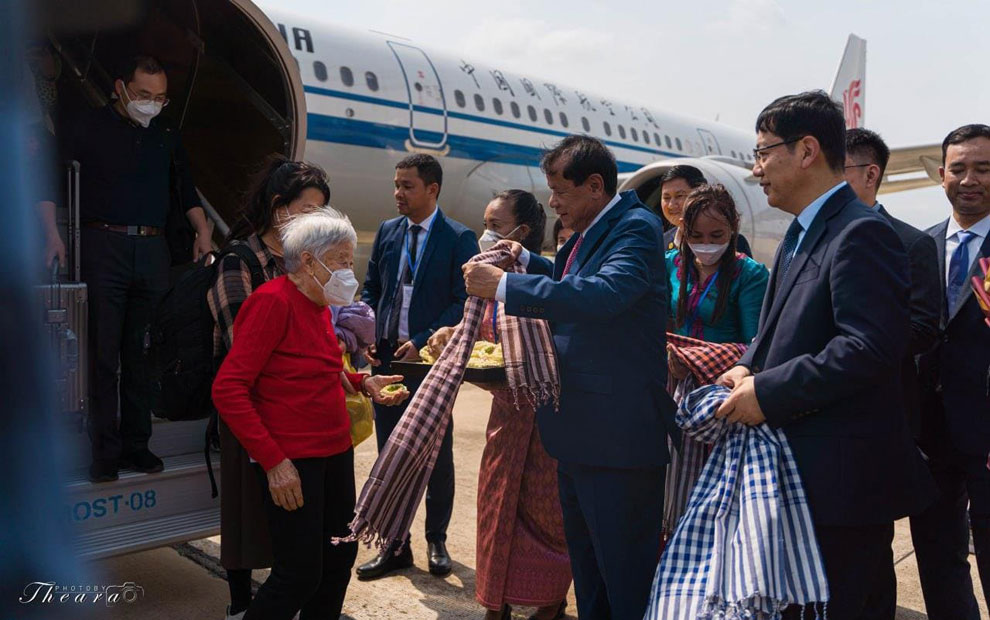 The Siem Reap Provincial Administration held a meeting on February 16 on preparations to better cater to Chinese tourists.
The meeting was held in the presence of Ministry of Tourism undersecretary of state Sok Sangvar and Siem Reap provincial deputy governor Yun Linne, among many other officials.
In a statement issued a day later, the administration suggested that public-private cooperation would be key to better welcoming Chinese tourists.
"We also need to understand the mindset of Chinese tourists, they embrace the modern, but also honour traditions. They take to the web to search for tourist destinations that promise memorable experiences … [they] need high-quality services and safe destinations," it emphasised.
A tourism pilot programme kicked off on February 6, in which Beijing has authorised travel agencies to provide international group tours as well as flight and hotel packages to Chinese citizens, as long as they are restricted to Cambodia and 19 other countries, according to China's tourism ministry.
The other 19 nations chosen for the programme were Argentina, Cuba, Fiji, Egypt, Hungary, Indonesia, Kenya, Laos, Malaysia, Maldives, New Zealand, the Philippines, Russia, Singapore, South Africa, Sri Lanka, Switzerland, Thailand and the United Arab Emirates.