Artworks come in all colours, shapes, sizes and medium, as determined by the creativity of the artists, be they painted on a canvas or sketched in pencil or ink – or perhaps even crafted in sand or portrayed through shadows.
With artists and aficionados alike gravitating to unique expressions of art, the skillful hands of young self-taught Cambodian artisan Prum Kim Eang create stunning pieces out of milled rice grains.
Originally a vendor of sticky rice with palm sugar and ever a promoter of Cambodian-grown grains, Kim Eang has persevered for nearly a decade to produce increasingly exquisite creations.
"As I see it, my work can contribute to the economy and prop up the Cambodian rice sector. Hence I took to convert something rather inexpensive into items with value. Most of the time I only take expired rice, especially broken grains, to turn into high-end paintings," she said.
Starting her business in 2015, Kim Eang sold her first painting in 2017, and now runs two branches – one in Siem Reap and another in Phnom Penh – that bring in $1,500-2,000 a month.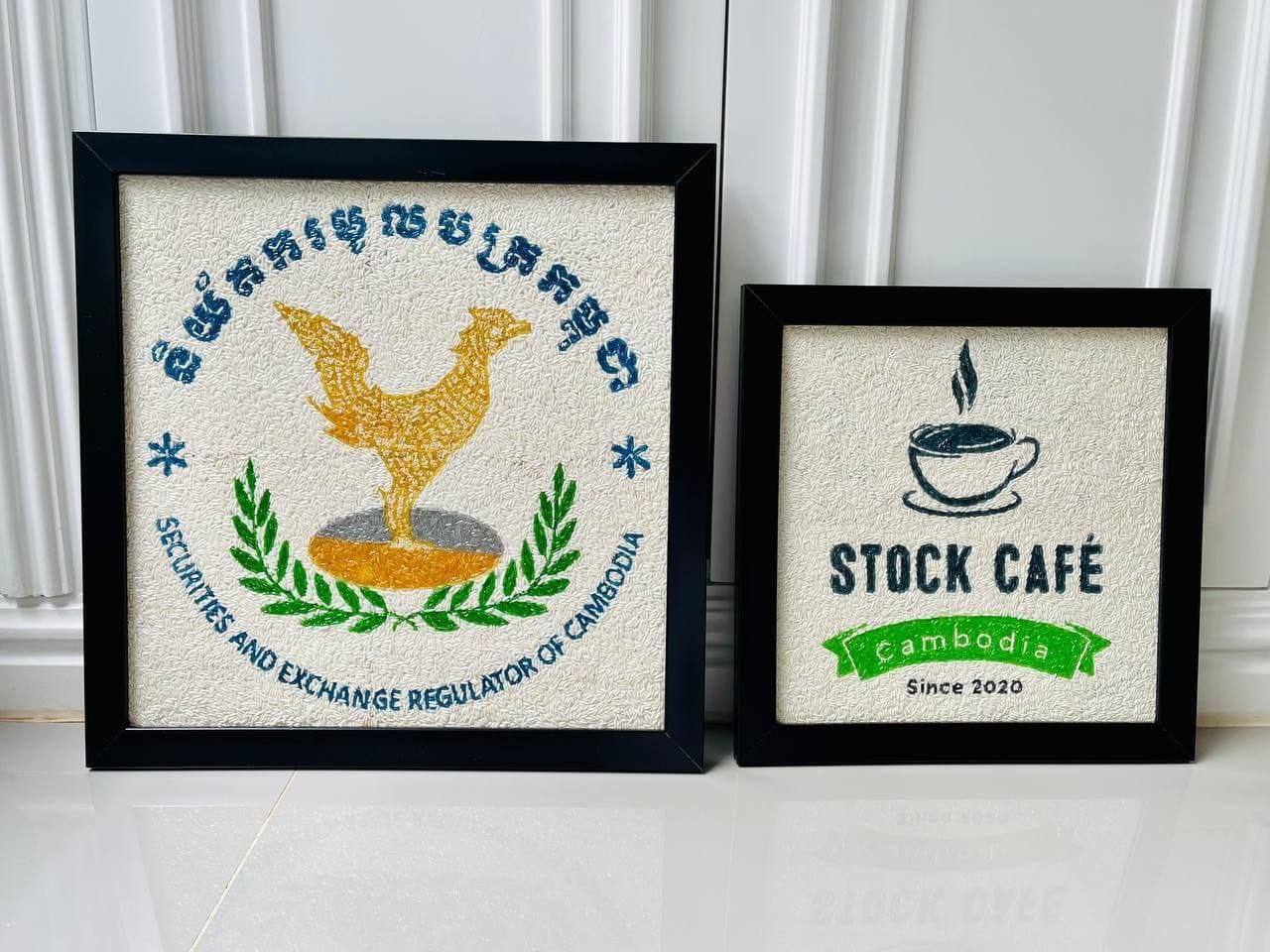 However, creating paintings can be exhausting and time-consuming, she said, adding that an A4-sized piece can take from three-to-seven days, or even longer depending on the design.
The business receives plenty of attention, especially from visitors with a fascination for unusual creative art, particularly foreign residents, she said.
However, orders remain limited, Kim Eang rued.
"There are loads of fans, but just not that many buyers, except when there's an event or something – then they'll buy. I do acknowledge that it's because they're simply not essential goods. Still, once purchased, the paintings can be preserved for a long time."