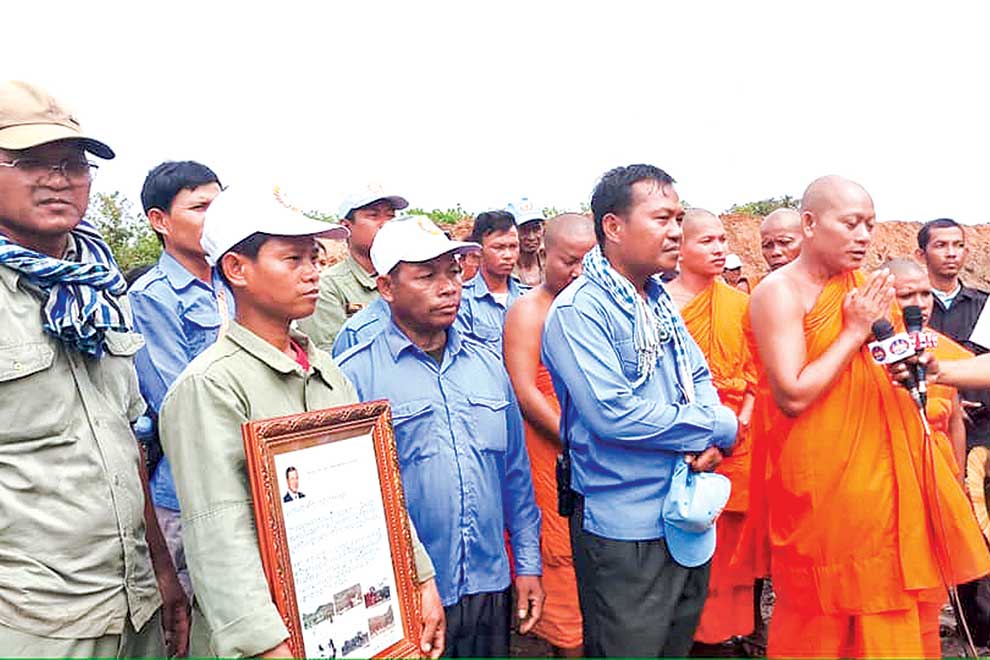 More than 200 community members, local officers and monks demonstrated for the construction of a water canal to facilitate transportation, patrols and promote tourism at a bird sanctuary in Siem Reap town's Chreav commune on Saturday.
Boeng Pearaing bird sanctuary tourism and culture president Kong Mongkul told The Post on Sunday that the demonstrators urged the authorities to dredge a 2km channel going into the sanctuary which is located within 3,400 hectares off the Tonle Sap lake.
"We want the water gateway because when we patrol the area, we have to walk on muddy areas and through flooded forests which are very difficult for the people in the community and tourists. We have made the request twice already, but there is no response," he said.
Prasad Reachea pagoda chief monk Sorn Samrith said community members take turns patrolling the area to prevent clearing and ensure fish preservation for the birds.
"The area has no real water or dry land access for people to patrol on. Therefore, we ask the authorities to please facilitate water and land access … there is huge potential to attract tourists to visit in the future," he said.
Tea Kimsoth, director of the provincial department of agriculture, forestry and fisheries in Siem Reap told The Post on Sunday that he has received information on the demonstration, but the matter requires an inter-ministerial decision.
"The people from the community should send a letter to me, and I will deliver it to the senior level requesting a solution. They demonstrated, but have not sent in an official letter as yet," he said.
Neither Lor Reaksmey, the spokesman at the Ministry of Agriculture, Forestry and Fisheries, nor Siem Reap Governor Khim Bunsong could be reached for comment on Sunday.
Boeng Pearaing has more than 250 hectares of fish preservation area and 3,000 hectares of flooded forest which can become tourist attractions.
For more than three years, people from the community spent their own money and other resources to protect the area.
More than 2,000 families live in Chreav commune. Owing to its potential as an attraction, more than 600 families have become members of the community to promote tourism and culture in the area.