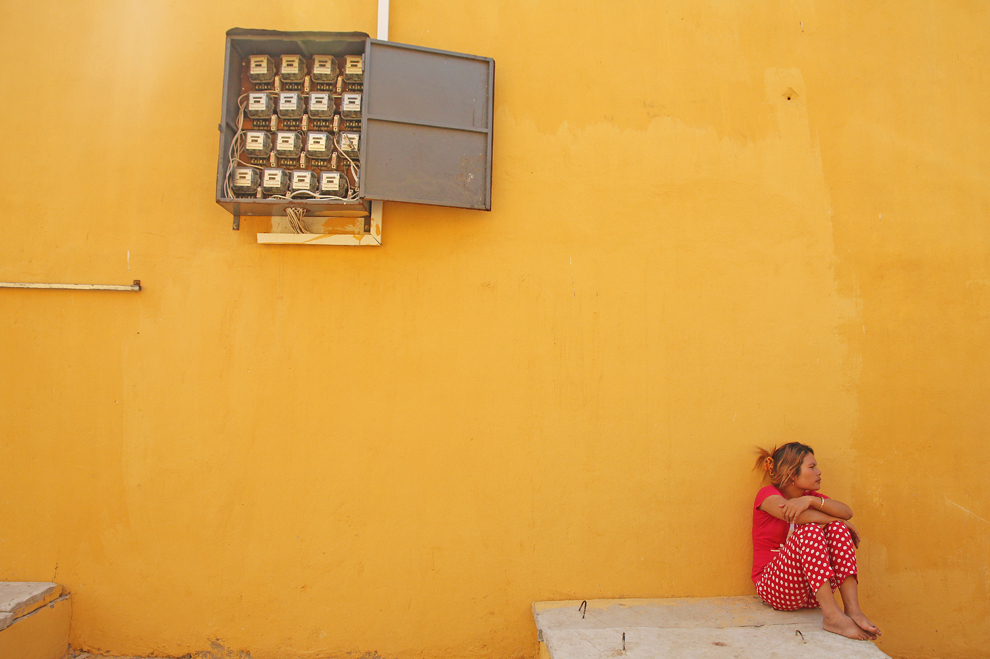 State energy provider Electricite du Cambodge (EdC) has announced plans to temporarily halt the installation of new connections under its energy discount initiative for garment workers and low-income students in Phnom Penh, a program union leaders have largely praised as effective.
In late January, amid mounting complaints from garment workers who said landlords were taking advantage of a recent minimum wage increase by unilaterally hiking their electricity bills, EDC launched a $2 million project that set a fixed price of 610 riel ($0.15) per kilowatt for qualified residents who consumed less than 50 kilowatts a month.
Since then, EdC has installed connections to 116,914 rental rooms in districts including Russey Keo, Meanchey and Dangkor, which they said allowed them to charge tenants directly and avoid price manipulation by homeowners, according to a statement released on Wednesday.
"So far, the workers living in rentals with the new connections have been quite satisfied with the price, but there are still some places in Phnom Penh where this has yet to be implemented," Kong Athit, vice president of labour union C.CAWDU, said yesterday.
In a second statement released on Wednesday, EdC announced that new connections won't be installed from July 11 to 20 as the company analyses the program's effectiveness for its mid-year report.
Installation will resume on July 21.
Community Legal Education Centre labour program head Moeun Tola, however, said that the discounts have yet to take effect for some workers.
"There are some workers who are still complaining that the prices are still similar . . . and that they have no connections yet," Tola said.
Both labour leaders urged the company to hasten the installation process, with Athit adding that EdC "should expand the program outside Phnom Penh, like in Kandal province".
Beginning in March 2016, EdC plans to further cut prices in Phnom Penh and in rural areas from the standard 800 riel per kilowatt, saying it will use potential profits to cushion the upcoming discounts.
"To aid the poor who consume less than 10 kilowatts per month, we will charge 480 riels per kilowatt, and the same will apply to farmers," one of Wednesday's statements reads.
EdC director-general Keo Rattanak could not be reached for comment yesterday.
Contact PhnomPenh Post for full article
Post Media Co Ltd
The Elements Condominium, Level 7
Hun Sen Boulevard
Phum Tuol Roka III
Sangkat Chak Angre Krom, Khan Meanchey


12353

Phnom Penh




Cambodia



Tel: +855(0) 23 888 161 / 162
Fax: +855(0) 23 214 318