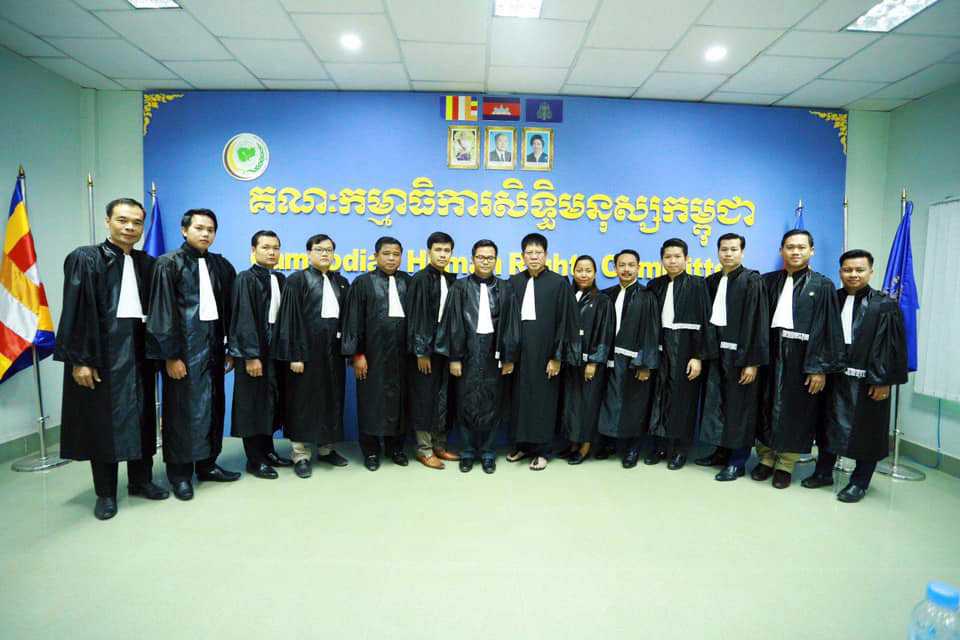 Civil societies on Tuesday applauded the Cambodian Human Rights Committee's (CHRC) new legal hotline meant to promote access to justice and empower financially vulnerable people.
CHRC spokesman Chin Malin told The Post on Thursday that a 35-strong legal team is to be placed on standby to answer questions and address concerns from the public on pressing rights-related legal issues.
"CHRC had regularly provided legal aid to people from our office and defended their cases in court, but we observed some people having difficulty in coming directly to us because they live in rural areas, so we decided to form this team," he said.
Malin, who is also secretary of state for the Ministry of Justice, said five lawyers would be deployed round-the-clock to receive phone calls from those needing their services in the Kingdom.
CHRC lawyer Ith Mathoura, who is to be among the lawyers to man the hotline, said legal services needed to be made available for rural Cambodians whose human rights are violated.
"We have seen some cases where people from rural areas do not have the means to travel to Phnom Penh and meet lawyers or obtain legal aid. Simultaneously, we have observed that they need to spend money or valuable time trying to get help.
"This legal hotline will certainly help make things easier by allowing them [victims] to report directly to us when their rights have been abused," Mathoura said, adding that "legal teams will be able to assist people without asking them to leave their home".
Licadho monitoring manager Am Sam Ath commended the CHRC hotline. He said his organisation had also observed rural Cambodians struggling to access justice and understand legal issues. This resulted in many of them not knowing who to turn to in times of need.
"We have also lacked proper legal consultations in the past and there weren't enough lawyers to defend victims' cases in court," Sam Ath said. He said the hotline "should have been formed some time ago".
"It would be great if the CHRC provided lawyers to the people free of charge because those in rural areas struggle financially to hire lawyers to defend themselves," Sam Ath told The Post.