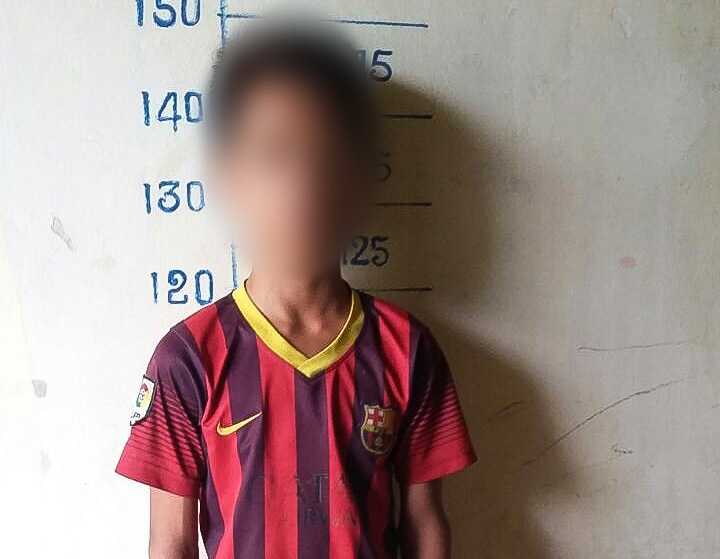 A 16-year-old boy was charged yesterday by the Pailin Provincial Court for the alleged rape of two girls, aged 6 and 7, at the state-run orphanage where his mother works, according to provincial penal police bureau chief Chhorm Vanthy.
The suspect reportedly confessed to the rapes during police questioning after being arrested on Friday, Vanthy said. The girls' guardian had made a complaint to the police on Wednesday.
A police report obtained by the Post said the suspect was brought to the orphanage by his mother, Yith Sopheap, who works there as a nanny.
"When she brought the suspect to the orphanage, he saw many of the orphans were girls and took the opportunity to rape the victims," the report said. He "raped the 7- and 6-year-old girls who lived in the orphanage in Tuol Lvea commune in Pailin district between four and five times."
UNICEF Cambodia's child protection chief Bruce Grant said such violent sexual abuse cases committed by children against children were rare but no unheard of.
"Children who grow up exposed to sexual abuse in their environment, violent behaviour, or inappropriate sexual behaviour early on in their lives are more likely to replicate the same type of violence and abuse, creating a vicious cycle in society," Grant said.
A 2013 report by UNICEF on sexual violence against children in Cambodia found that orphans were particularly vulnerable, with 37.5 per cent of orphans reporting being subjected to emotional violence, compared with 17.5 per cent of children who were not orphans.
Ponnary Pat, executive director of gender-based violence NGO Banteay Srei, said recovery rates for young victims of sexual violence were good when victims were provided with adequate counselling and support, but noted that few organisations offered such services outside of urban centres.
"Some of the children are almost able to recover 100 per cent, but some spend their whole life until they grow up [recovering]. It depends on the quality of the support and the counselling, and afterwards their integration back into the community," Pat said, adding that communities need to be educated not to stigmatise survivors of sexual violence.
A representative of the Ministry of Social Affairs, which runs Cambodia's government orphanages, could not be reached for comment yesterday.
Contact PhnomPenh Post for full article
Post Media Co Ltd
The Elements Condominium, Level 7
Hun Sen Boulevard
Phum Tuol Roka III
Sangkat Chak Angre Krom, Khan Meanchey


12353

Phnom Penh




Cambodia



Tel: +855(0) 23 888 161 / 162
Fax: +855(0) 23 214 318