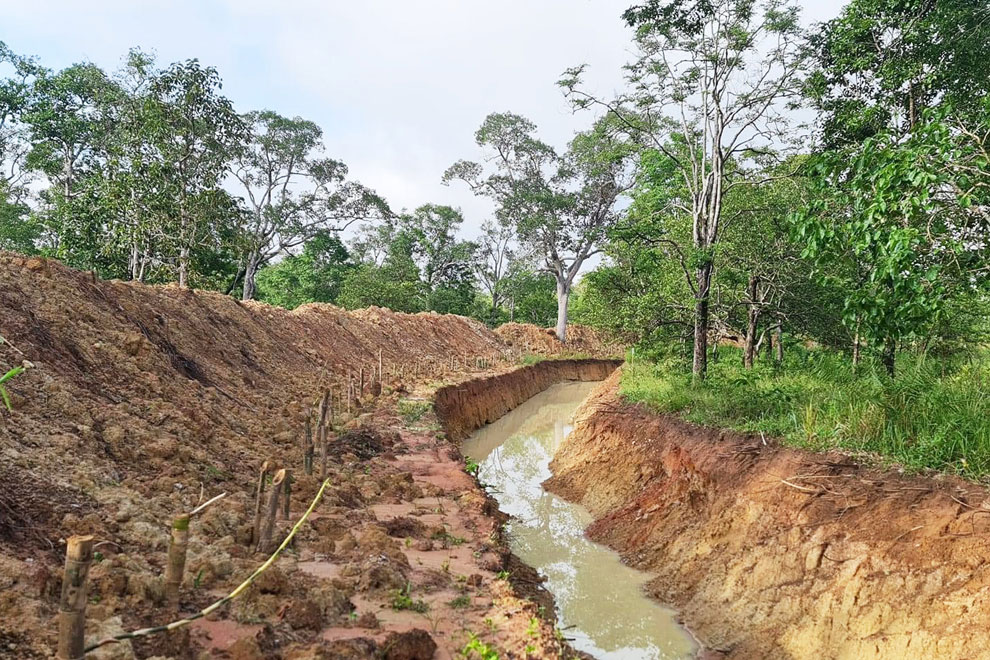 Wildlife Insights have launched a campaign called "Muoy Kak Muoy Sen (One Cent) for Cambodian Wildlife" as a part of their efforts to raise funds and mobilise public support for the promotion of wildlife conservation in the Phnom Tnaot area in Phnom Thnout-Phnom Pok Wildlife Sanctuary in Vihear province.
Wildlife Insights is a project formed by 12 students in Phnom Penh, to support the work of Ben Davis, a well-known conservationist who manages part of the sanctuary.
Davis is currently digging a canal to prevent wildlife from entering the villagers' farmland and being possibly snared by hunters. In addition, he has a plan to help a community living in the wildlife sanctuary. Mrech village of Srayong commune in Kulen district in Preah Vihear province is very remote and villagers need assistance to repair the road to the village.
Heng Gekchine, a second-year student at Paragon International University and one of the 12 co-founders of the project, told The Post on December 18 that her group had seen a need for citizen participation, and that was why they had started the organisation.
She said reducing the negative impact of people on wildlife needed the participation of all. The public could join in by donating food, supplies or cash to the project.
"I am very happy to be a part of this project. It is not only designed to raise awareness about conservation but also involves young people and the general public. I hope there will be widespread support and that we will make a difference," she added.
According to Gekchine, donations will be collected until the end of January, when the group will travel to the sanctuary to produce a video which they hope will attract the attention of even more members of the public.
Neth Pheaktra, secretary of state and spokesman for the Ministry of Environment, told The Post that he had met personally with the Wildlife Insights team.
He said the students' project was part of a joint effort with the ministry to protect and conserve natural resources. Their help was welcome, especially when it came to funding Davis' projects.
"We see this work as important. The participation of young people is also essential. We hope that other young people will become involved in work that focuses on the Kingdom's common interests," he added.
The Phnom Thnout-Phnom Pok Wildlife Sanctuary, which is located in Preah Vihear and Siem Reap provinces, has a total area of more than 40,000ha. Davis, who arrived in Cambodia in 1992, has been authorised by the environment ministry to manage more than 7,000ha of it.