Part of the ethos of Knai Bang Chatt is to continually grow to offer its guests a truly inspiring "guilt free" experience, to enjoy the finest things in life while caring for the environment.
And having already been internationally certified sustainable to the highest level by a leading global sustainable tourism and corporate social responsibility organisation, the luxury resort in Kep is now preparing a handbook with the UN Development Programme (UNDP).
One of only a few hotels in the world to have earned the highest platinum standard from GreenGrowth 2050, Knai Bang Chatt is now leading the way in eco-friendly operations by passing on its sustainability model for others in all sectors to follow.
GreenGrowth 2050 is a Global Sustainable Tourism council recognised standard.
"At Knai Bang Chatt, we are focused on creation, community and making a positive impact. We are now collaborating with the UNDP and local authorities to create a handbook to promote circular economy and best practices that will be available for all in the public and private sectors," said Knai Bang Chatt general manager Estelle Bergandi.
The handbook – on schedule for completion by the end of the year – will outline how by using green strategies correctly, any business can improve efficiencies, reduce waste, build public image and save money.
With the new generation of travellers refusing to book hotels that are not environmentally friendly, it is imperative that those in the industry adopt a sustainable model, Bergandi added.
"The ultimate goal of a green business initiative is to create a sustainable environment that is conducive to growth. With climate change already affecting all of us, integrating circular economic templates is the new normal.
"For me it starts with impact. It is amazing to be part of a resort that can show it truly cares about its visitors and the environment around it, and be able to educate and demonstrate the potential for growth.
"It is incredible to be able to show people the produce from our garden and demonstrate how circular the process is – to be able to say that that lettuce they are about to eat came from that wasted cauliflower and have them feel the compost is so rewarding. These little things make a huge difference," she said.
And Knai Bang Chatt continues to educate by running workshops demonstrating the benefits of a sustainable business model.
"Word of what we are doing here spread, and we received requests from a number of top Phnom Penh hotels to make presentations They were such a success that we realised we have to run workshops to be able share how we are making a difference, and how others can too.
"I truly believe that as word spreads and momentum builds, it is through education on how people can care for their surroundings, for their land, that real change is made.
"With this collaboration with the UNDP, running workshops with them and being sponsored by them, to be able to educate as much as we possibly can is something I think we can be proud of," Bergandi said.
'Barefoot luxury'
Using simple techniques such as upcycling, recycling and composting, Knai Bang Chatt can ensure that around 70 per cent of its waste does not end up in a landfill.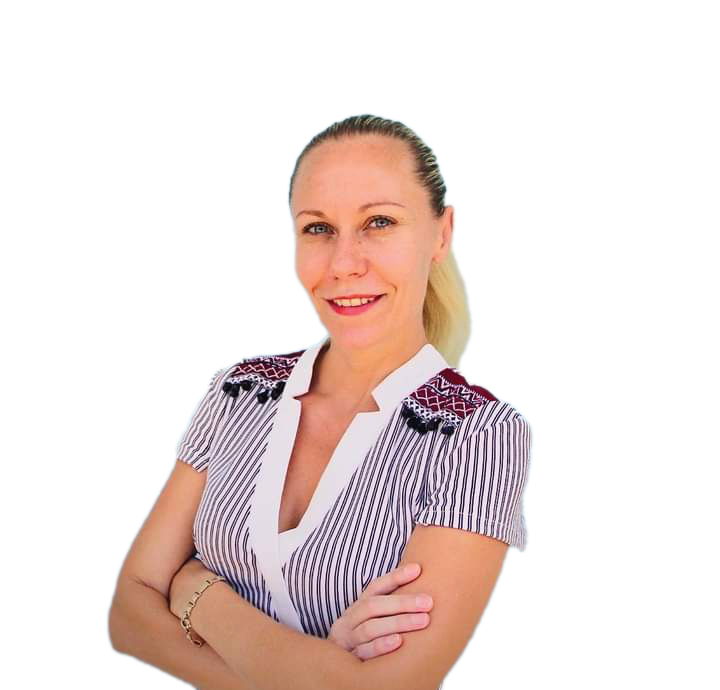 The compost Knai Bang Chatt produces is used on its biodiverse organic gardens, which currently provide the resort with a sizeable proportion of its vegetable produce, fresh fruit and fresh herbs.
One hundred per cent plastic free, Knai Bang Chatt's sustainability model clearly demonstrates why the resort is rapidly gaining a reputation for "barefoot luxury".
Situated right on the beach in Kep, the Knai Bang Chatt philosophy is "to provide the opportunity to travel in luxury without guilt, to feel rejuvenated while inspiring the senses, and to enjoy the finest things in life without damaging nature".
From the warm and professional welcome as you arrive at reception and the smallest attention to detail from the housekeeping staff, to its "inclusive and adventurous" locally inspired cuisine, it is immediately apparent that Knai Bang Chatt is a luxury destination with a difference.
And it is not just guests who can enjoy all that's on offer, with visitors able to book a table at its superb The Strand restaurant, dine or have a drink at the Sailing Club or relax at The Lounge – all while enjoying stunning sea views.
Those seeking more excitement can take advantage of the range of activities available at the Discovery Centre, including sunset cruises and sailing courses, with countryside adventures also on offer.
"Food is part of the memory here at Knai Bang Chatt. I write all menus based on three principles – taste, texture and feel. Food will always be subjective, so my method is to be inclusive and adventurous. Each dish must tell a story, from the hamburger to the local crab," said executive chef Jay Scaife.
With dining so integral to the Knai Bang Chatt experience, The Strand has introduced "Morning Bites" – the "ultimate breakfast experience" – seven days a week for an Asian-European buffet and extra a la carte menu. Among other culinary innovations, the Sailing Club is serving "Sunday Brunch by the Sea" from 11am-3pm all high season long.
It is this ethos of constant reinvention to refine its offerings with a focus on purity that sees Knai Bang Chatt continue to grow, with passion fuelling its successes, says Bergandi.
"We always take the time to reflect on the things that are important to us and what values we wish to stand for. And for all we do here, it is our team that our guests remember the most. It's their joy, passion and kindness that our clients experience every day, and why they return," the Parisian said.