Riverboats
I mostly perform my magic show for private companies, but recently my favourite place to perform has been on the boats that go up and down the river.
The first time I performed on a boat, I hid my cameraman in the audience and he captured the reaction as I performed.
I like to start by not telling people that I'm a magician so that it's a surprise, then I produce short videos about how the show went.
With the boat shows in particular, it's amazing how much people were concentrating on my performance.
You really have a different feeling when you perform on a boat. The views are beautiful, and the clean air refreshes me.
SEATV station
To begin with, I worked at MYTV as a judge on a magic competition, but now it's SEATV that broadcasts episodes of my magic show.
I'm currently producing four episodes, which are just under an hour each. It's about improvised magic using coins, cards or other materials that the audience chooses and it'll be shown on TV for two or three months.
I like to perform my magic close up with people there watching, but the TV has been amazing because it means that people recognise me.
I was in tears when I started getting appreciation from people in person and on social media.
Olympic Stadium
I do a lot of jobs, but sometimes I need time to relax in my own space, so I go to Olympic Stadium every Sunday for two hours between 5pm and 7pm.
It's a completely free space, and people do whatever they want there. It makes me relaxed just looking at the people doing exercise – everyone winding down after a busy day.
I like it because it's more freestyle than working out at the gym. I run around the stadium because I want to be healthy, and also I want to lose weight – I'm planning to be an actor in a film soon.
Major Cineplex at Aeon mall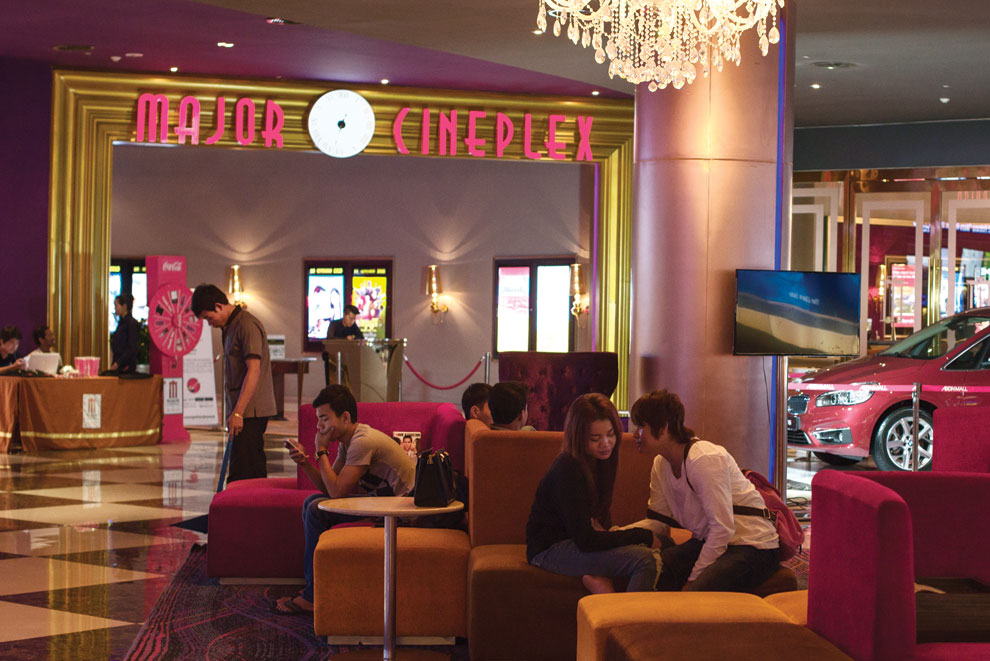 When you go to Aeon Mall, it feels like you're in another country. It's so clean and the decoration is very stylish and modern – totally different from other malls in the country.
I've performed at Aeon in the past with private companies, and I also go there to catch up with friends in the coffee shops.
My favourite thing there is the Major Cineplex cinema. It's so beautiful and secure, and there are shops even inside the cinema area.
I watch international films and also local films, which I'm keen to support.
Soon I'm going to be making my own documentary on the subject "what does magic mean to you?" It will be a story about my transition from the provinces to being a successful magician in Phnom Penh.
Aromfilms Production Studio
I'm a magician, it's my professional career, but I can't stop being a multi-tasker.
For the past four years I've worked as a producer, voice-over artist, editor and composer for Aromfilms studio, which belongs to one of my friends.
We produced the film Run, which was set in post-apocalyptic Cambodia, and we're planning to make documentaries in the future.
There are only four people on the team, but we often join together with others when we have an event or particular project.
The studio is a great place to gather with artists and talk things over.
Contact PhnomPenh Post for full article
Post Media Co Ltd
The Elements Condominium, Level 7
Hun Sen Boulevard
Phum Tuol Roka III
Sangkat Chak Angre Krom, Khan Meanchey


12353

Phnom Penh




Cambodia



Tel: +855(0) 23 888 161 / 162
Fax: +855(0) 23 214 318