Tharum Bun is a communications specialist and one of the first bloggers in Cambodia. His love for writing, story-telling and photography combined with a passion for tech have made him an online personality in the Kingdom for nearly a decade, most recently on his blog Musings From Cambodia. He spoke with Alessandro Marazzi Sassoon this week about the places in Phnom Penh that fuel his passions.
Camko City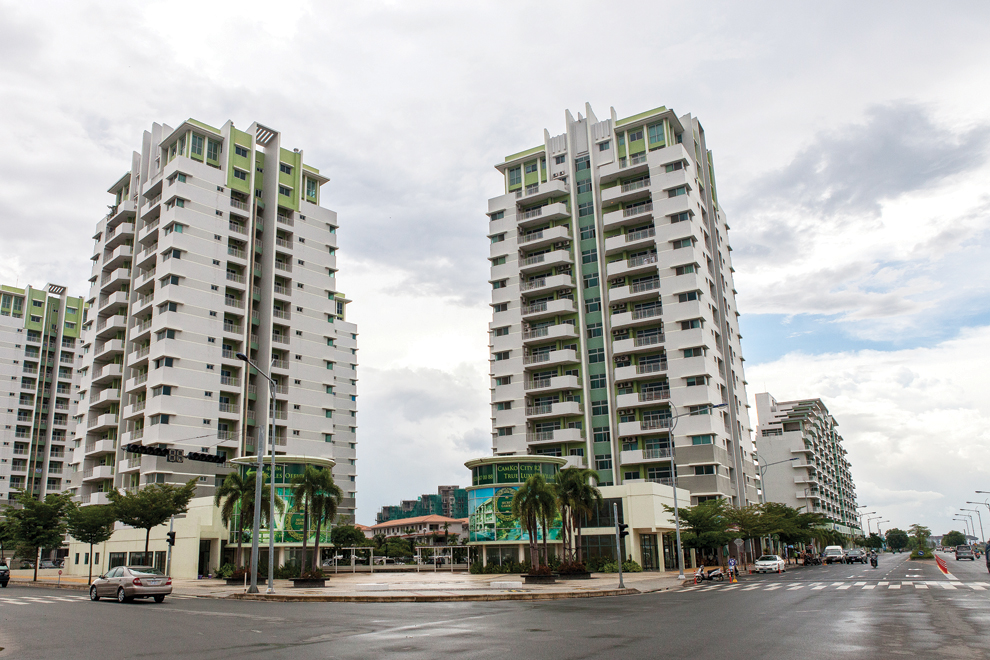 I ride my bike there often. It's like a new satellite city in Phnom Penh. It extends the city further with new apartments and villas. You can get fresh air. On Tuesday I biked there just before the rain and you can see a beautiful sunset out there unlike in the city where there are buildings blocking the view, you can still see rice fields there. I go to clear my head and to do some exercise. The roads there are big.
Co-working spaces
It's where I attend tech events, meet geeks and nerds in Phnom Penh and from other parts of the world: SmallWorld, ImpactHub, Emerald Hub. Tech people, startup people and those who are passionate about tech . . . they hang out there. During events you have specific topics to talk about so you have more conversations about these kinds of things. I think it's a new kind of trend here in Phnom Penh compared to two or three years ago. I think there will be more opening soon. They each offer something different [so] it's good to move around and not just stick with one place.
The Shop
It's one of my favourite coffee shops to work in Tuol Kork. I live in Tuol Kork, it's 20-30 minutes driving from Beung Keng Kang. I moved there five or six years ago. I feel like it's a new urban town of Phnom Penh. Before it was an area filled with villas and only wealthy people lived there but now there's more housing and apartments available and it's got everything - supermarkets, cafes and schools – and it's less crowded.
Maple Café
It's good food on Charles De Gaulle Boulevard. I can order a big bowl of noodles, it's like $4 for lunch. Once a month I manage to go there. I learned about it through an article by my former editor many years ago, like 2012 or something. I haven't found any other Taiwanese places yet. I like the big bowl of noodles with soup and the beef. They spend a lot of time to do that also. I think they have a long list of menu items but I always order the same thing.
Streets, markets and pagodas
I do street photography. Around the time I started blogging in 2004, I was one of the earliest bloggers here. Back then you didn't have smartphones or phone cameras at all. I had the opportunity to travel to London and my father gave me a film camera and when I came back I continued to take pictures. From the negatives I would scan them and have a digital picture on my blog. That camera is in my cabinet now. I like to photograph people and buildings.
Contact PhnomPenh Post for full article
Post Media Co Ltd
The Elements Condominium, Level 7
Hun Sen Boulevard
Phum Tuol Roka III
Sangkat Chak Angre Krom, Khan Meanchey


12353

Phnom Penh




Cambodia



Tel: +855(0) 23 888 161 / 162
Fax: +855(0) 23 214 318