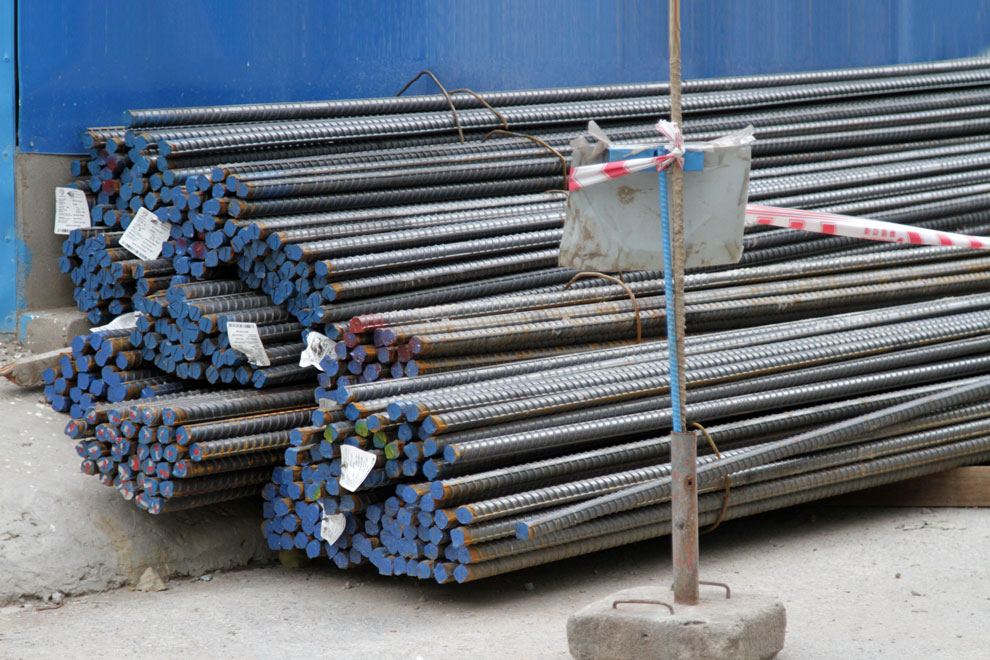 Cambodia imported iron and steel worth $185.76 million in the first six months of 2022, marking an increase of 20.1 per cent over the $154.72 million recorded in the same period last year, according to Customs.
This accounted for 1.171 per cent of the Kingdom's total goods imports over January-June, valued at $15.864 billion, statistics from the General Department of Customs and Excise of Cambodia indicate.
Last month alone, iron and steel imports stood at $35.92 million – up 21.3 per cent from $29.61 million in June 2021 – accounting for 19.3 per cent of the six-month total. June's figure was 16.0 per cent better than the year-to-date monthly average.
Speaking to The Post on July 13, Huy Vanna, secretary-general of advisory firm Housing Development Association of Cambodia (HDAC), remarked that there is constant demand for iron, steel and other materials from the construction sector, pointing out that some projects take longer than five years to complete.
However, he noted, local production of the alloys remains limited, requiring imports to fill shortfalls in domestic supply.
Still, a growing number of investors are giving the Cambodian steelmaking industry a shot. For example, in early December 2020 amid the Covid-19 pandemic, Chinese-owned Hong De Sheng (Cambodia) Steel Co Ltd's $16.7 million steelworks in Kampong Speu province began operations. In its initial stage, the factory reportedly has an annual production capacity of 500,000 tonnes.
Vanna said that while the construction sector had made relatively little progress in the first half of 2022 compared to the same time last year, a small yet significant number of locally-owned housing developments sprouted up during the period, most notably the gated residential communities known as "borey". On the other hand, groundbreakings on larger projects have been scarce, he added.
The sector as a whole has regained some of its footing and avoided declining on a yearly basis, he said, maintaining that projects that are under construction are making constant progress.
He largely credited the increase in the value of iron and steel imports seen in the first half to rising prices on the international market, while affirming that consumer demand had only inched up slightly year-on-year.
"Steel prices now are up about 20 per cent from the same period last year," he said.
Cambodia Constructors Association general manager Chiv Sivpheng previously commented that the government's move in November to reopen the country had allowed for a slight recovery in the construction sector's foreign-owned segment, while the locally-owned segment has "proceeded normally".
"An uptick in the construction of private housing and borey has driven up demand for iron and steel imports in the construction sector," he said, predicting that the industry would remain on a growth trajectory for the foreseeable future.
He says the Kingdom generally imports iron and steel from markets such as Vietnam, Thailand, China and South Korea.
In 2021, the Ministry of Land Management, Urban Planning and Construction showed that there were 4,303 construction projects nationwide representing a floor area of 12.998 million square metres. Total capital investment approved stood over $5.33 billion, down 31.21 per cent from 2020.