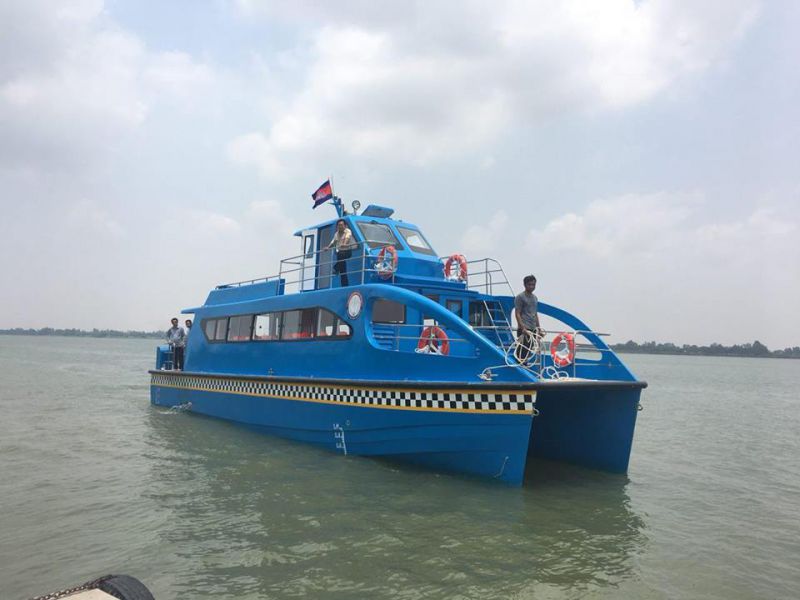 The Ministry of Public Works and Transportation announced on Thursday that 16,287 passengers have so far travelled to and from Phnom Penh and Takhmao town on the new public ferry service, launched in April. Boats will continue to take passengers free of charge until August 1.
The ministry has not yet said how much the ride will cost when it is ticketed. The Kingdom's government is currently making a push to expand public transit options in the capital.
A new rail line between Phnom Penh International Airport and the railway station on Monivong Boulevard opened on April 10, and is still offering service free of charge.