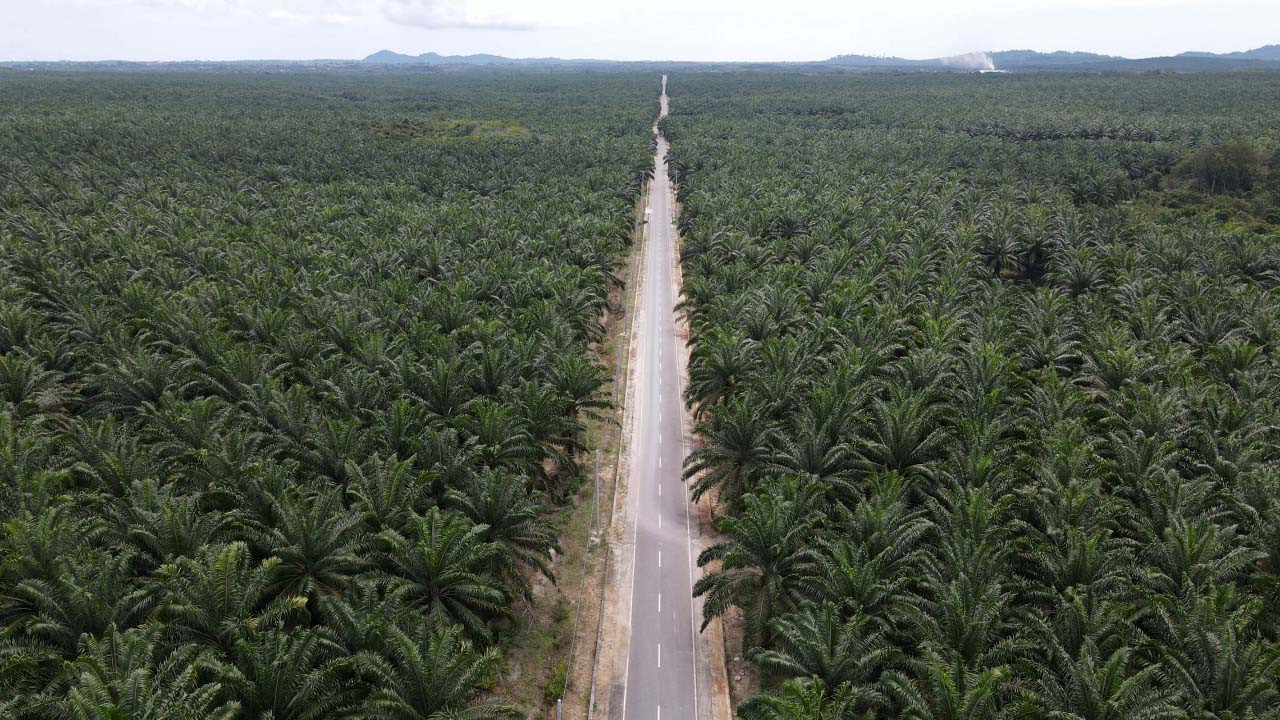 Indonesia's moratorium on new oil palm plantations, which has been a bright spot in a murky defence of the nation's most valuable commodity, lapsed on September 19.
And with no sign of a possible extension, environmental activists are worried that the 2020 Job Creation Law and the implementing regulations that are supposed to supplant the ban might run counter to its original spirit, giving amnesty to plantations in forest areas instead.
The moratorium ended exactly three years after President Joko "Jokowi" Widodo issued Presidential Instruction (Inpres) No 8/2018, in response to widespread concerns about environmental violations, land conflicts and labour-rights abuses within the palm oil industry.
The ban mandated the suspension of new concessions, depriving palm oil players of a way to legally clear more land. The moratorium also required that existing licences be reviewed no later than three years after issuance.
But the government is now saying that the ban is no longer relevant, especially after the Jobs Law and related provisions were passed.
Lawmakers enacted the so-called omnibus law in October, overhauling the nation's business-licensing regimes and with them the management of oil palm concessions. Immediately after the Jobs Law was put into effect, officials started drafting and issuing dozens of implementing regulations. Chief among them was Government Regulation (PP) No 24/2021, which details administrative sanctions in the forestry sector such as fines for oil palm plantations encroaching on forest areas.
However, many remain unconvinced that the provisions are sufficient to replace the moratorium, especially in terms of the periodical review of existing licences.
Adrianus Eryan, a researcher for the Indonesian Centre for Environmental Law, insists that the concession ban and the Jobs Law contradict one another.
The former, he noted, prevents new plantation licences from being issued, while the latter allows for the granting of licences, even for plantations inside forest areas.
"As a consequence, our total forest cover area would decrease and this would further hamper our emissions-reduction efforts," he told the Jakarta Post on September 21.
The provisions under the Jobs Law and PP 24/2021 are set up in such a way that most concession holders will be able to continue operating their plantations as long as they pay a fine, even if they are found to have encroached on designated forest areas.
Adrianus said this indicated just how much the state still focused on meting out administrative sanctions.
"Without a criminal approach, how will there be a deterrent effect if anyone that expands their operations into forest areas can be forgiven?" he said.
Indonesia is the biggest producer of palm oil, the world's most consumed vegetable oil, which has found its way into many household products, from soap to margarine.
It is also the country's most lucrative commodity, leading to its production coming at the expense of rainforests and indigenous land, cleared to make way for plantations.
Environmentalists and policymakers have noted how palm oil players have been quick to skirt protections or good governance practices in favour of more profit. The pro-business Jobs Law does little to ease such concerns.
The Sustainable Madani Foundation has found that 8.4 million hectares of palm oil plantations were not licensed, and that 10.7 million hectares of plantation permits had no cover, as of 2020.
Forest Watch Indonesia's executive director Mufti Fathul Barri on September 21 suggested that instead of requiring licence holders to pay fines, any ambiguity or overlap in land use should be cleared up by improving governance.
"The Jobs Law and PP 24/2021 try to legalise what once was illegal, making our palm oil governance worse, when it was already bad to begin with," he told the Jakarta Post.
Meanwhile, Palm Oil Farmers Union (SPKS) chairman Mansuestus Darto took issue with the discretion given to smallholder concession owners, particularly to owners of plantations of under 5ha.
"Who can truly assess that the 5ha belong to one person? Their identity, whether they are transmigrants or if they have any link to [big palm oil] corporations; this must be thoroughly identified," Darto told the Jakarta Post this week.
Coordinating Ministry for Economic Affairs undersecretary for spatial planning and strategic economic zones Dodi Slamet Riyadi on September 21 said the Jobs Law and PP 24/2021 "have automatically replaced the mandate of the oil palm moratorium that has expired". He was confident that they would be able to replace the previous ban.
Dodi also noted that the Ministry of Environment and Forestry would refrain from issuing any forest conversion permits (IPKH) as it reviewed the 3.4 million hectares of palm oil plantations situated within forest areas, which the One Map secretariat flagged earlier this year.
Dodi added that the Ministry of Agriculture would be tasked with training and palm oil governance, while at the same time overseeing programmes to increase productivity.
THE JAKARTA POST/ASIA NEWS NETWORK