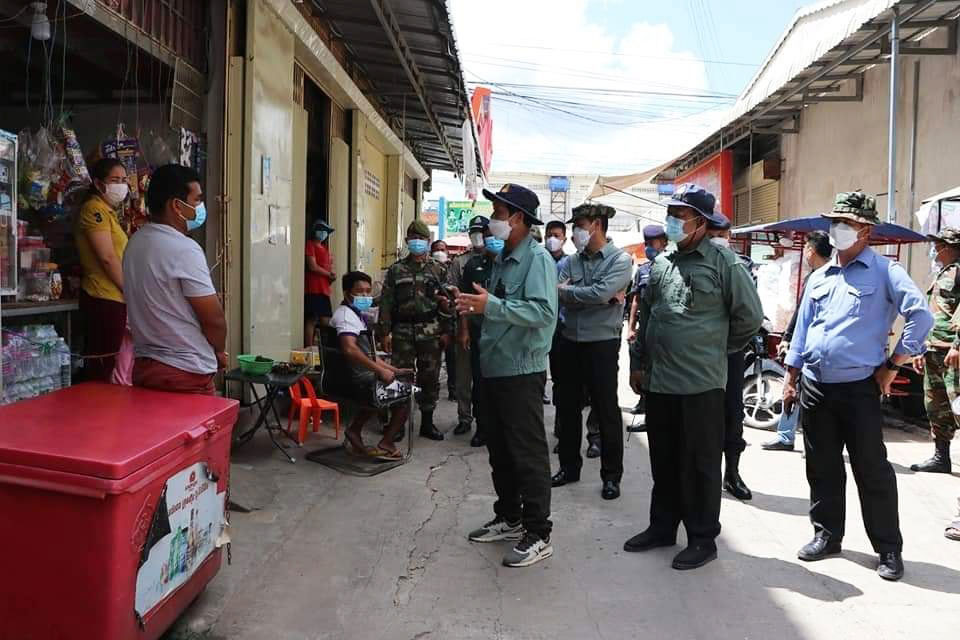 Banteay Meanchey provincial authorities on May 25 lifted restrictions in four red zones as the spread of Covid-19 is under control, while Svay Rieng province has closed a factory after staff were found to be infected with the virus there.
Banteay Meanchey Provincial Administration first placed high-risk areas under lockdown on April 24 after a severe outbreak of Covid-19 in two communes in Poipet town.
Provincial governor Um Reatrey made the announcement after lockdown measures had proved effective.
He said the zones included KTVs, casinos and hotels and a building in Kbal Spean I and Baliley I villages.
Separately, Svay Rieng provincial governor Men Vibol shut down You Ly Factory in the Shandong Sunshell Special Economic Zone in Prey Angkunh commune's Chrey Thom village in Bavet town until June 6 to prevent the spread of Covid-19 in the province.
He said that the factory's facilities had to be disinfected and quarantine accommodation provided for workers who tested negative for the virus.
"The factory [owners] must provide enough food for workers who are quarantined and continue to cooperate with provincial administration health officials during follow-up health checks.
"If there are any suspected infections, factory management must report them to authorities," he said.
Vibol added that for salaries and other worker benefits, factory management must abide by the labour law and regulations of the Ministry of Labour and Vocational Training.