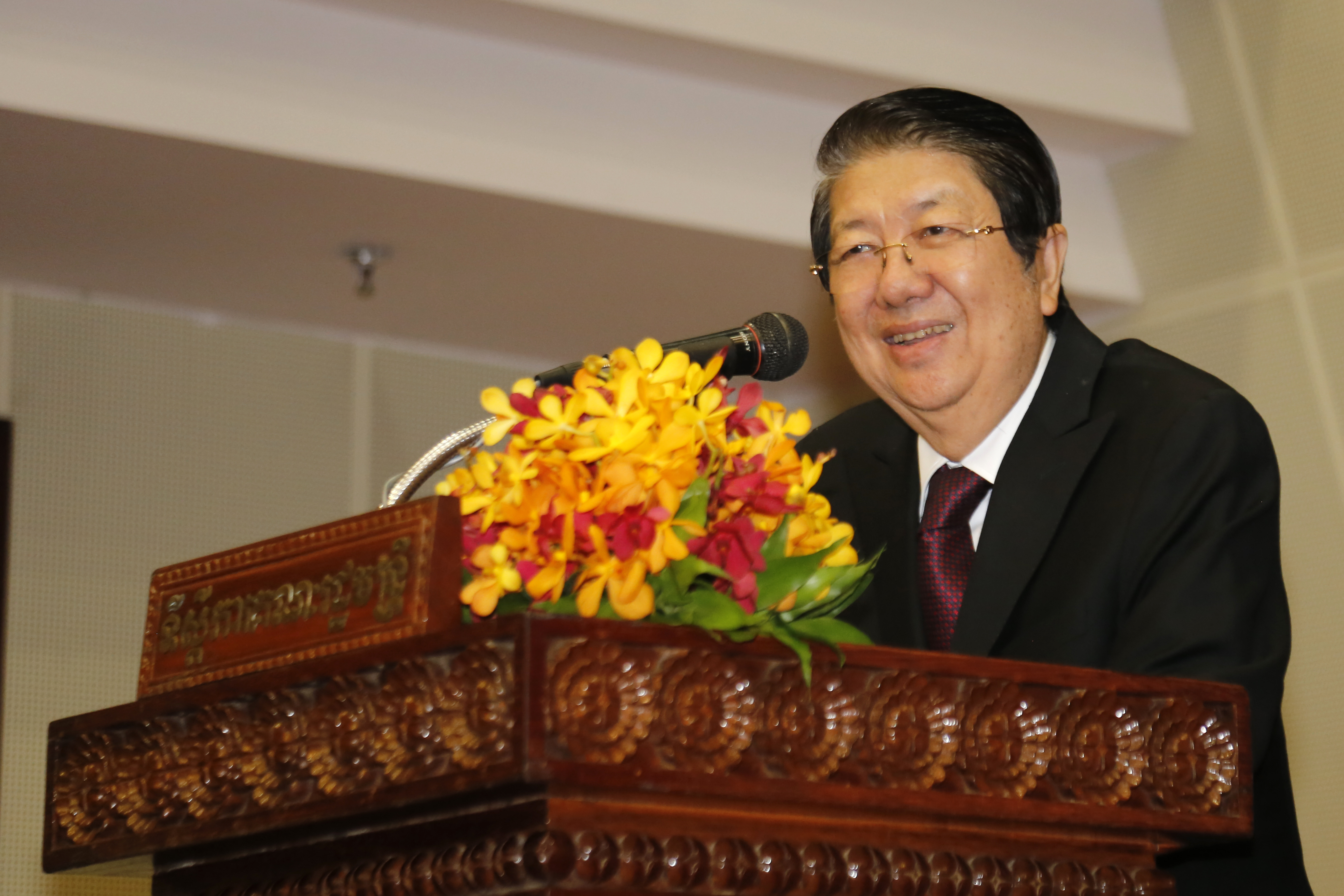 Deputy Prime Minister Sok An passed away earlier this evening in China after a long illness, Council of Ministers spokesman Phay Siphan confirmed late yesterday. He was 66.
Sok An – who was granted the prestigious title Samdech Vibol Panha just days before his death – was also minister to the Council of Ministers and a member of the permanent committee of the Cambodian People's Party.
Siphan said Sok An died at 6:32pm Cambodia time in Beijing Hospital. The news comes amid a flurry of rumours that the deputy premier had passed away earlier in the week.
Yesterday a "very urgent" letter – which Siphan said he was still trying to verify – from Bun Ay, acting minister for the Council of Ministers, requested that senior ministers at the Ministry of Economy and Finance allot 3 billion riel, nearly $750,000, for Sok An's funeral.
Sok An was a close ally of Prime Minister Hun Sen and was often called his right-hand man.
Their political alliance was cemented by the marriage of their children: Sok An's son Sok Puthyvuth - head of the Cambodian Rice Federation - is married to Hun Sen's daughter Hun Maly.
Sok An's vast array of duties, committees and responsibilities during his political life at times saw him likened to a many-armed Hindu god.
Among the most high-profile of those positions were roles with the Cambodian National Petroleum Authority and the Apsara Authority, which oversees the Angkor temples as well as a key role in negotiating the establishment of the Khmer Rouge tribunal.
Sok An was born on April 16, 1950, in Takeo province. He was deeply involved in education prior to the 1975 coup by the Khmer Rouge, serving both as a teacher and later the principal of a high school.
Though the specifics of his time during the Khmer Rouge era remain cloudy, according to Siphan, Sok An stayed in Cambodia and survived the brutal regime, which slaughtered intellectuals as part of its cultural upheaval.
In the early 1980s, he worked closely with Hun Sen at the Foreign Affairs Ministry in the government established by Vietnamese forces after their ouster of the Khmer Rouge.
From 1983 to 1988, he served as Cambodia's ambassador to India.
Though Sok An had many portfolios in his political life, these were notably curtailed in the wake of the 2013 elections, with government sensing discontent in the opposition's strong showing and taking steps to decentralise power.
Sok An is survived by his wife, Theng Ay Anny, and five children – his daughter, Sok Soma, and sons Sok Puthyvuth, Sok Sokan, Sok Soken and Sok Sangvar.
Contact PhnomPenh Post for full article
Post Media Co Ltd
The Elements Condominium, Level 7
Hun Sen Boulevard
Phum Tuol Roka III
Sangkat Chak Angre Krom, Khan Meanchey


12353

Phnom Penh




Cambodia



Tel: +855(0) 23 888 161 / 162
Fax: +855(0) 23 214 318