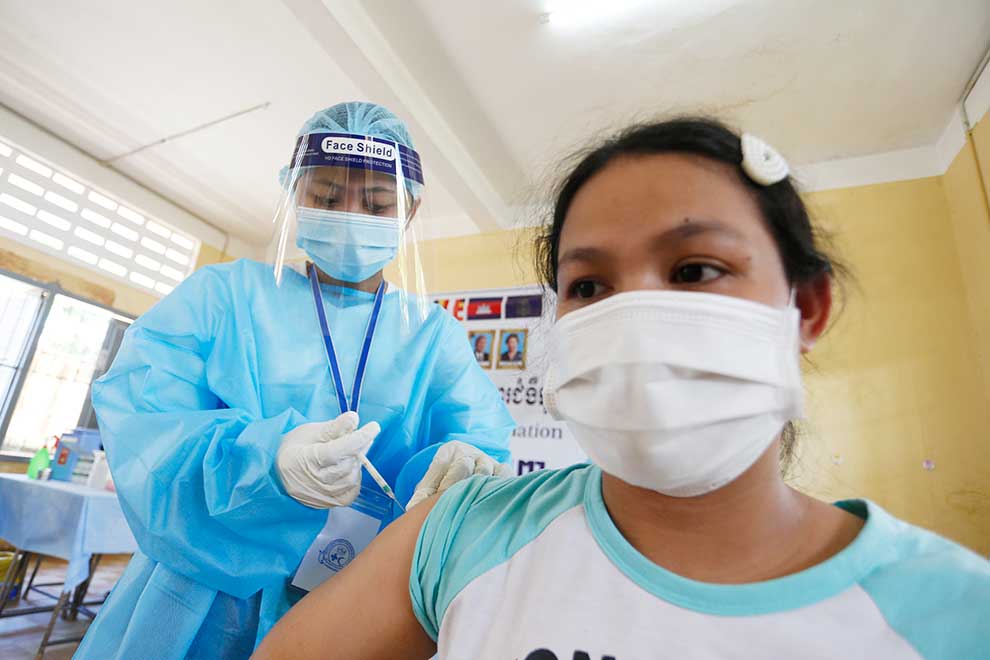 Government officials have publicly explained why compulsory vaccinations are necessary amid the ongoing outbreak of Covid-19 in response to concerns expressed by UN human rights experts.
Ministry of Justice spokesman Chin Malin said the question of whether mandatory vaccinations are a violation of someone's human rights depends on international practices and the nation's laws and regulations.
"If we look at practices internationally, countries in Asia and Europe have established an obligation to be vaccinated for certain individuals, businesses, workplaces and people who are most at risk of contracting Covid-19," Malin said.
With regard to international law, especially the International Covenant on Civil and Political Rights (ICCPR), Malin said compulsory vaccinations are permitted if they are in the public interest or to maintain public health and save people's lives.
"The practice is on a temporary basis, not permanently, and it has to be proportionate with the consequences. In this regard, [compulsory vaccination] is proportionate with the consequences of unchecked Covid-19 transmission, which here has led to hundreds of new cases and 20 or more deaths every day," he said.
On July 13, the Office of the UN High Commissioner for Human Rights (OHCHR) in Cambodia issued a letter written on May 4 by two UN experts – former special rapporteur on the situation of human rights in Cambodia Rhona Smith and special rapporteur on the rights to health Tlaleng Mofokeng.
The pair expressed their concerns about the sub-decree the government issued in April which established mandatory vaccinations for civil servants, armed forces personnel and officials in the judiciary who hold public office through election.
Citing the International Covenant on Economic, Social and Cultural Rights which Cambodia is party to, they said member states have an obligation to refrain from applying coercive medical treatments unless on an exceptional basis – such as for the prevention and control of a communicable disease.
They said the World Health Organisation's official position issued on December 7, 2020, was a recommendation against making vaccinations mandatory, and thus the Cambodian government should therefore revoke its sub-decree.
"Please explain the measures the government will take to ensure that the sub-decree and its implementation are in compliance with international human rights standards," they wrote.
In response, Malin said Cambodia's Covid-19 law permitted compulsory vaccinations for specific groups of people, workers in certain industries and those at high risk of contracting the disease.
"Such an obligation has nothing to do with human rights violations as it is permitted by national law and our Constitution. Secondly, if we look at the ICCPR, this is actually permitted if the intent is to serve the public interest.
"In this case, the public interest is the protection of the health and lives of our people. Also, this is just temporarily, not permanently. It is entirely proportionate to the daily rate of transmissions and deaths. Therefore, it is not a violation of anyone's rights," he said.
Similarly, government spokesman Phay Siphan said the government has a duty to protect the lives of citizens when the country is facing a public health crisis.
"The results of Cambodia's highly successful and well-executed vaccination campaign speak for themselves, including a lower mortality rate than expected," he said.
He said the recommendations from the two UN rights experts were merely their opinions, adding it was simply a core responsibility of the government to take action in response to a deadly pandemic.