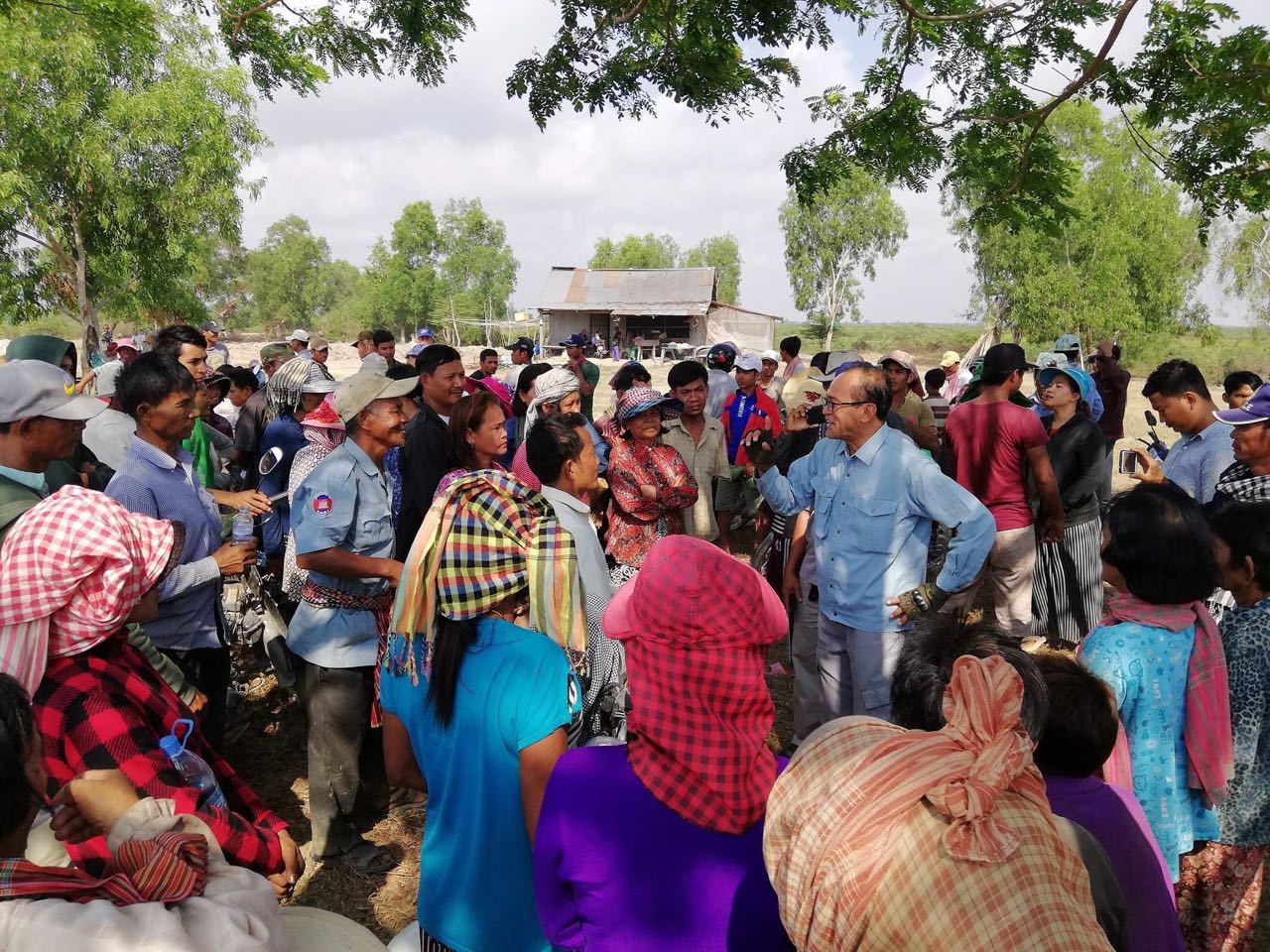 Hundreds of villagers living near the site of a massive new airport project protested Wednesday against what they said were excavators slowly encroaching on their land.
Phok Vanny, a representative for the villagers, said three excavators and a bulldozer appeared over the Khmer New Year holidays on communal wetlands that the villagers share.
"We want the company to find a solution for us first," said Vanny, who is from Kandal Stung district's Ampov Prey commune. "They plan to dig to make a border in the land."
The government's surprise announcement in January that it would build a $1.5 billion airport in the district, as well as a massive multi-use development north of the facility, ignited multiple long-running land disputes across the district, most with Heng Development Co., owned by tycoon Seang Chanheng.
Vanny said roughly 1,000 families have put forward claims to the land affected by the development.
Kandal provincial governor Mao Phearun denied villagers' land claims, arguing none had land titles and that they had done little to cultivate the area.
"They just come to protest that they used to control the land," Phearun said. "There are brokers behind them and inciters."
According to Phearun, Chanheng had recently sold most of the land to another company and transferred the titles.
"We are working on it to solve this problem," he added.