Love Soun is an activist and a member of the Ambassador's Youth Council, which connects young Cambodians with the US ambassador to speak about the issues facing the Kingdom's largest population. She also volunteers as a tour guide for Phnom Penh's art scene. She spoke with Cristina Maza about her favourite spots in the capital for digging into art, history and politics without spending a dime.
Bophana Center
One place that I really like to visit is the Bophana Center, because it's a public space where I can go and do research on Cambodian history. They have a lot of good books there, and an archive of audiovisual materials: movies, documentaries and sound. It's a quiet and natural place to sit and study, and it's also a good place to meet people who are making films and working in cinema. I love film and it is a great tool for telling stories; I would like to work in the film industry after graduation [from journalism school]. I volunteered [with the Bophana Center] last year for the Cambodian International Film Festival, and I got to meet Angelina Jolie and Brad Pitt.
Impact Hub Phnom Penh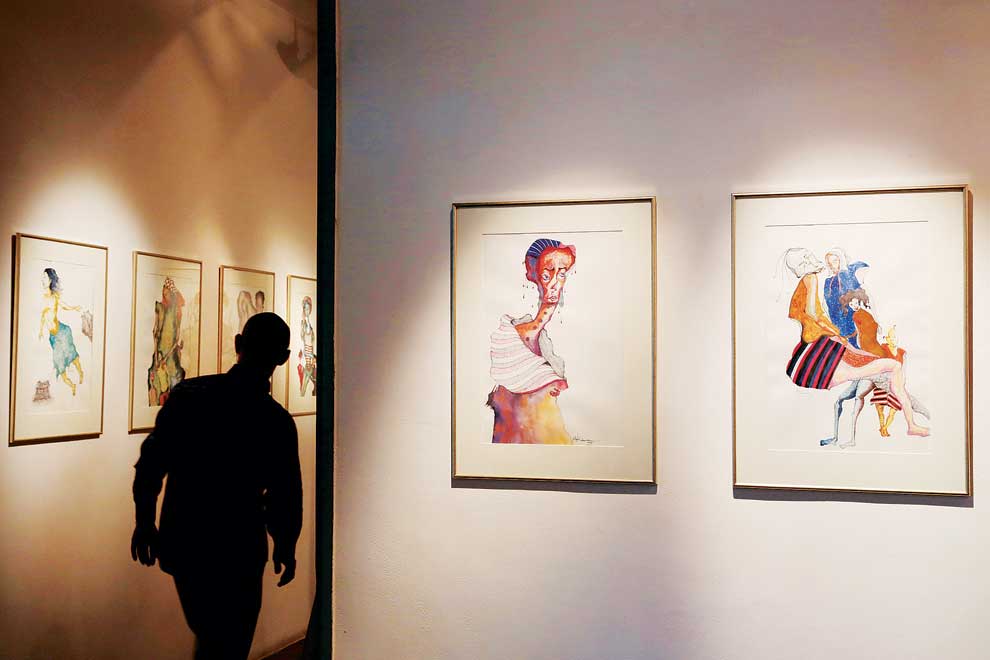 I like Impact Hub because they are always looking to empower youth, and they help people launch start-ups. What's really good is that they encourage women and girls to work on their own business ideas, and they'll talk very openly about gender issues. More Cambodian women and girls [are becoming] interested in starting up their own business – I want to start my own social enterprise. At Impact Hub, you can go get a free consultation, which is really great. I go there a few times a month, because they host events there almost every day – and not just about business. They're about art, too. Sometimes I'll just go there to meet up with my friends and debate topics and issues.
US Embassy Information Resource Center
This centre is located inside the US embassy. I go there very often just to read the books. Most of them are from the United States – they're good books that I can even read for free. They have a library where you can take out three books at a time and borrow a Kindle. For students, it's perfect, because you can do research in a quiet environment. We even started a book club, and now it has around 20 members. Anyone can go, you just need to sign up and get a card. Sometimes they put on talks about youth education or US-Cambodian relations. Recently, I've listened to discussions about the US elections in that space.
Java Café
Living in Phnom Penh is like living in a new environment every day – it's so diverse here. I go to Java because it has art and I usually try to find places that have new and unique types of art. It's a romantic place with a nice atmosphere and very well organised. Sometimes they put on art events and invite international and Cambodian artists to speak about their projects. Usually my friends and I can get together there to discuss art projects. The food and the coffee there is also very good.
Meta House
I really like art and cinema, and Meta House is always screening free films and putting on exhibitions. They show films for both foreigners and locals, and they frequently have exhibitions of Cambodian art. It's also just a great place to meet people, because it's a free space where you can talk and exchange ideas. The events are diverse: arts, poetry, music. My favourite exhibitions at Meta House are about women's empowerment, art and the environment. It's a great place for young people with similar interests to meet, and also because even if you don't have a lot of money, most of the events are free and open to the public. I usually go about twice a month, when they have events on art and the environment.
Contact PhnomPenh Post for full article
Post Media Co Ltd
The Elements Condominium, Level 7
Hun Sen Boulevard
Phum Tuol Roka III
Sangkat Chak Angre Krom, Khan Meanchey


12353

Phnom Penh




Cambodia



Tel: +855(0) 23 888 161 / 162
Fax: +855(0) 23 214 318