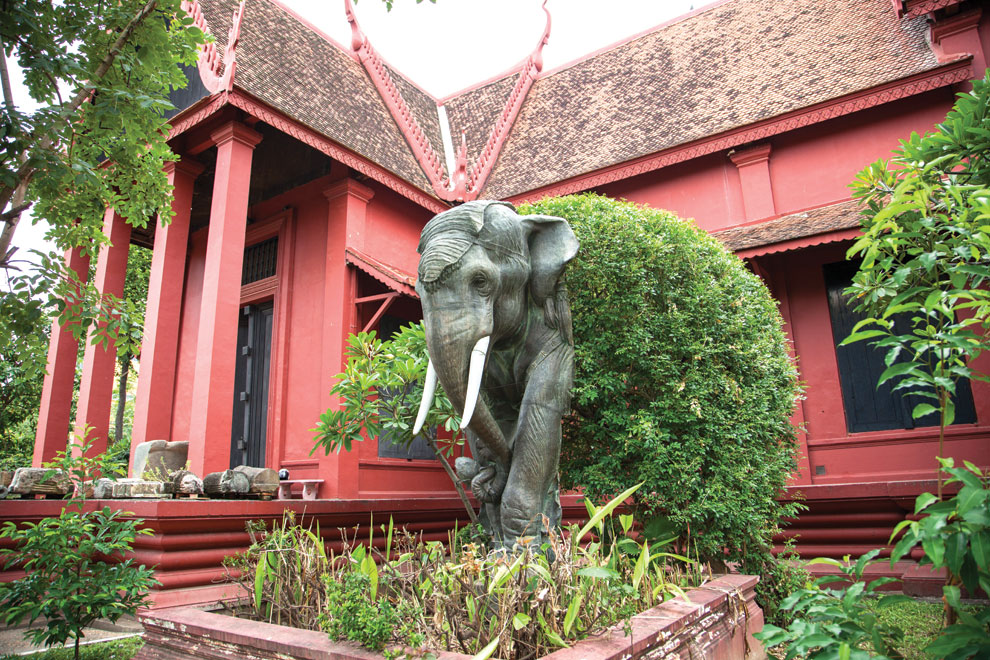 For half a century, a colossal bronze monument marked the end of Monivong Boulevard, directly in front of today's French Embassy in Phnom Penh.
Inaugurated on February 14, 1925, the monument to the Cambodians and Frenchmen who died in the First World War depicted a Khmer and a French soldier triumphantly celebrating the Germans' defeat.
Even though it incorporated Khmer symbols such as four massive metal elephants, the monument's design was only open to French nationals. Paul Ducuing, a sculptor from Toulouse, was chosen.
Listed on the monument were the names of 50 Cambodians killed in the war.
But the monument, an obvious symbol of bygone colonial times, was destroyed by the Khmer Rouge when they took Phnom Penh in 1975.
"[The Khmer Rouge] said everything before them was no good," said Sorn Samnang, director of the Cambodian Historians' Association.
"The memorial was a symbol of foreign power."
Yet the monument lives on in Cambodia's National Museum, where two of its elephants stand at the museum's entrance and a fragment of its frescoes sits in the northern gardens.
The remnants are unmarked, serving as a reminder of a long-gone era only to those who seek them.
Contact PhnomPenh Post for full article
Post Media Co Ltd
The Elements Condominium, Level 7
Hun Sen Boulevard
Phum Tuol Roka III
Sangkat Chak Angre Krom, Khan Meanchey


12353

Phnom Penh




Cambodia



Tel: +855(0) 23 888 161 / 162
Fax: +855(0) 23 214 318