Young Cambodian football ambassadors Sengkea Sokheng and Sok Makara got a first taste of 2018 Russia World Cup excitement as the road to Moscow draws ever closer.
The 2018 International Day of Football and Friendship was celebrated for the first time by the Football Federation of Cambodia with a friendly match attended by officials from the governing body, who gave their best wishes for Sokheng and Makara's adventure in Russia.
Speaking at the celebration, May Tola, acting general secretary of the Football Federation of Cambodia, said: "We are delighted to provide our support in the celebration of the International Day of Football and Friendship in Cambodia, as it is our constant endeavour to instil core human values among children.
"Initiatives such as these highlight the power of football in breaking down barriers, uniting youngsters and creating a positive impact in the local community.
"We are glad to support our young ambassadors in their efforts to promote these key values, which the Football Federation of Cambodia strongly believe in."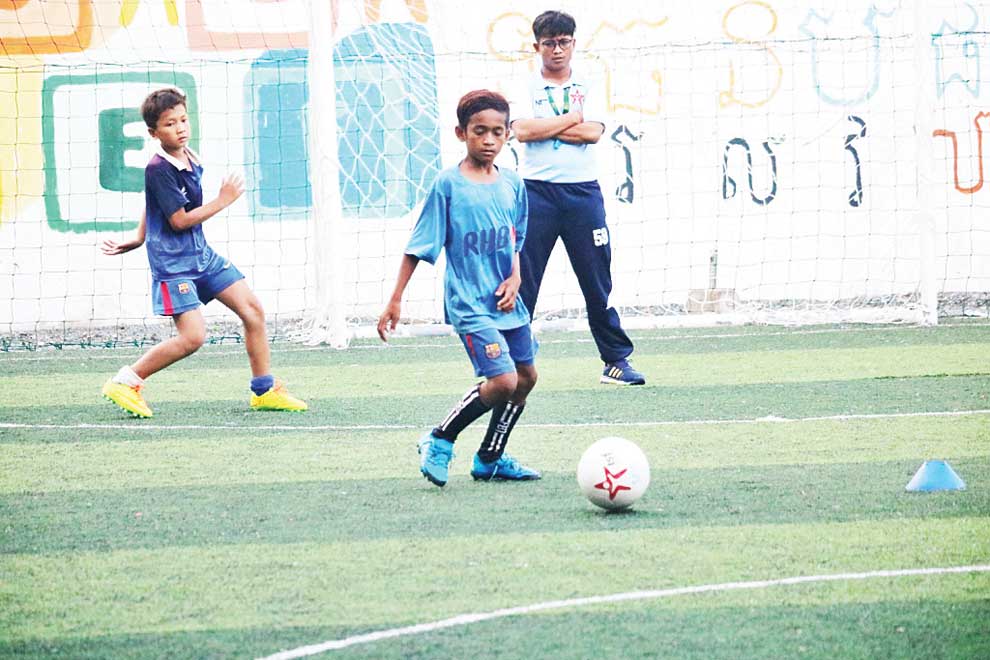 The 12-year-old Cambodians will join young people from 211 countries and regions in Moscow for the F4F Programme on June 8-15.
Sokheng was selected as the Kingdom's young footballer to join other players from around the world as a midfielder for Team Angel Shark.
The children will be a part of the 32 International Teams of Friendship that will play against each other in the Gazprom Football for Friendship International Championship.
Sokheng will be joined by budding journalist Makara, who will cover all the F4F program's local and global activities as part of the International Children's Press Center.
Children, adults, celebrities and football fans gathered around the world to celebrate the International Day of Football and Friendship with friendly matches, tournaments, open training sessions with star players and sports and media events.