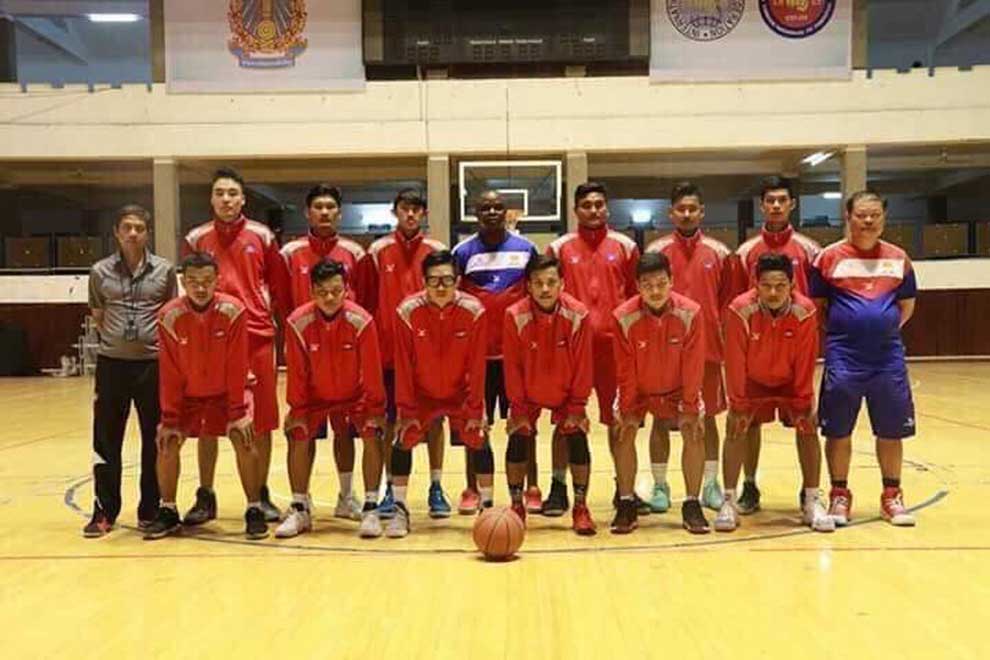 Over the past ten years Cambodia, has seen an increased interest in basketball. Now it is a regular occurrence to see pick-up games being played at local colleges and high schools that have basketball courts.
There is no discrimination as to who plays either – boys and girls of all ages take part. Right now, we are seeing a sport that hasn't traditionally been popular being played more than ever before.
Currently, in the competitive realm of the sport there are many teams across the country that participate in different tournaments put on by the Cambodia Basketball Federation (CBF), along with tournaments provided by local businesses like the capital's Cambodia Country Club and Premium Sports Club.
The Cambodia Basketball League (CBL) is the most popular league in the nation and is steadily gaining more fans. They play their games at the National Olympic Committee of Cambodia in Phnom Penh.
Many foreigners play in the CBL, so there are guidelines that must be followed by the teams. There must be two Cambodian nationals on the court at all times, but beyond that, teams can formulate a line-up as they see fit.
Most teams generally have a surplus of Cambodian players, with talent pulled from the youth and adult national squads, so there usually is no issue with always having two on the court.
Cambodia's national team has participated in International Basketball Federation (Fiba) basketball events and the Southeast Asian (SEA) Games. There has not been much success so far, but that is set to change.
To improve their future standings, the CBF has put together a grassroots project to identify and nurture talent.
"It was decided three years ago by Ouk Sethycheat [the general director of the Department of Sport at the Ministry of Education, Youth and Sport] that we needed to develop a youth basketball programme, because Cambodia will be hosting the 2023 Southeast Asian Games," said CBF technical director Austin Koledoye.
Koledoye is also the head coach of the national team, and has been assisting the development of players in the Kingdom for the past decade.
With this new project, they are looking to find talent at the high school level and then develop these players into great ball players who can compete with their Southeast Asian counterparts.
Dedicated high school league
In the past, many high schools in Phnom Penh have had school teams for boys and girls, but there has been no set league for them to participate in – schools would schedule exhibition games with each other.
These games would still get a lot of support from the crowd, but there was no end goal to work towards.
Now, thanks to the CBF, there will be a dedicated high school league in Cambodia, slated to begin in October.
"The league not only aims to discover promising talent, but also to increase the popularity of basketball in schools.
"It's an exciting time for the CBF to partner with the Yuetai Group [a major Chinese real estate developer], who value youth development, not just in sport, but in all areas of life," said Koledoye.
With these new developments in the works, the future is looking bright for the national team as they seek to compete at a higher level.
With their sights set on the 2023 SEA games, the players and coaches will be working overtime to put out the best possible squad.
As well as preparing for the SEA Games, Fiba play is also important. Currently Cambodia's national team sits at 162 out of the 165 teams on the Fiba ranking board. There is plenty of room for improvement.
The high school league will usher in a new generation of talent, and the Kingdom has accepted the challenge – these players will disrupt the landscape of Southeast Asian basketball for years to come.